By default, the speaker output of MNT Reform is a bit quiet, and changing the volume with PulseAudio won't dramatically change it.
There's one more knob you can turn up that is only accessible via ALSA. Open a Terminal and type alsamixer. Then press F6 and select the wm8960-audio card. Navigate with Cursor keys to the Playback slider and turn it up like so: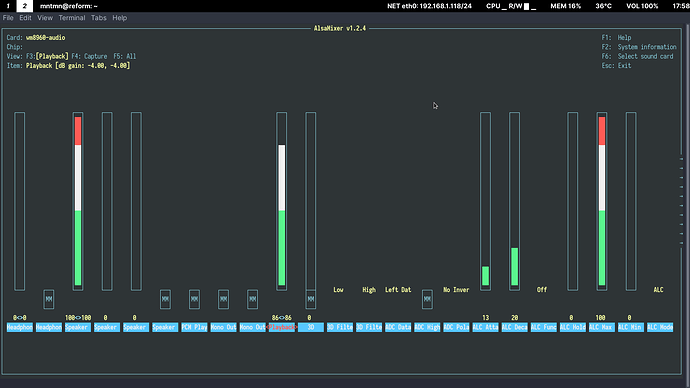 Edit: I wrote alsactl here first by mistake.