Amiga model - A4000TX (A4000D CR Clone)
680x0 CPU - 680LC60 on A3660 with speedgeek chipset
RAM Configuration - 16MB (2x8MB SIMM)
Kickstart, AmigaOS Versions - 3.1.4.1
Monitor model - LG Ultragear 27GN850
Other Zorro cards - None
ZZ9000 FW & SW - 1.9.1 noautoboot
Other Info - Buster Rev 11, 4MB Romy, PIO2 IDE
Hi,
Really enjoying my new ZZ9000, but I have one small issue when using installers - if I select Make New Drawer when I click Proceed from the New Drawer pop up the installer window blanks as below. This behaviour is the same with both P96 V2 and V3.x and all the V1.9.1 FWs - standard, noautoboot, nofast.
FYI, when I use the standard and no fast FW my Amiga gurus on cold boot, but then is fine on subsequent warm boots.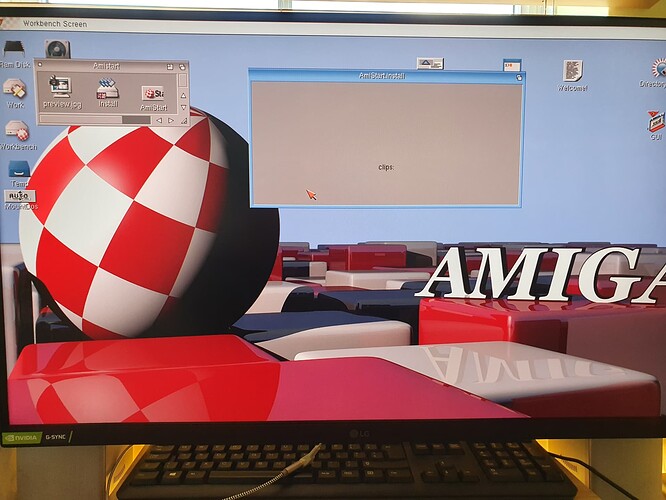 Thanks.